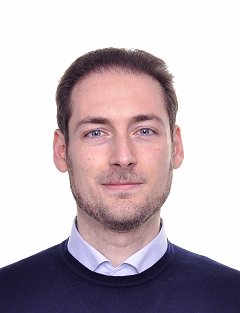 Registered user since Thu 14 Apr 2016
Bio:
I am assistant professor at the Federico II University of Naples, Italy, and co-founder of the Critiware s.r.l. academic spin-off company. My research interests include software fault injection, security/robustness testing, dependability benchmarking, and software aging and rejuvenation, and their applications in operating systems and virtualization technologies. My work has been supported by national, European, and industry-funded research projects in cooperation with Leonardo-Finmeccanica, CRITICAL Software, and Huawei Technologies. I authored more than 60 publications in journals and conferences on dependable computing and software engineering. I have been on the steering committee of the IEEE International Workshop on Software Certification (WoSoCer), and Program Committee Chair of the IEEE International Symposium on Software Reliability Engineering (ISSRE).
More information about my research activities, scientific publications, and tools is available on my personal website (http://wpage.unina.it/roberto.natella).
Affiliation:
Federico II University of Naples
Research interests:
Software Dependability
Contributions